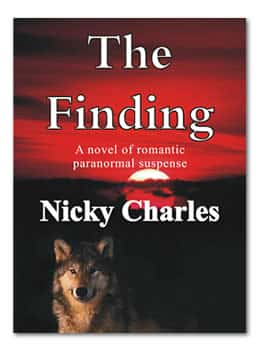 The Finding
by Nicky Charles
She discovered a dark secret, witnessed a murder and fled fearing for her life. Three years later, Cassie is hiding from her past, haunted by a dream lover and fighting to control a terrifying beast that seems to grow stronger each day. When Bryan, pack Beta, appears to claim her, Cassie is forced to face the truth of her existence. Innocence, betrayal, greed and love collide in The Finding.
Click on the link below download this free ebook (Take note that this is the 3rd ebook from Nicky Charles' trilogy):-
(Feedbooks) The Finding by Nicky Charles – 399 pages (EPUB, Kindle, PDF)
(Smashwords) The Finding by Nicky Charles – 295 pages (HTML, MOBI, EPUB, PDF, RTF, LRF, PDB, TXT)
1st Ebook – The Keeping (Feedbooks / Smashwords)
2nd Ebook – The Mating (Feedbooks / Smashwords)
Items posted here are free at the time of posting. If you find they are no longer free, kindly notify us immediately through our contact form.
Readers Who Viewed This Post Also Viewed
No comments yet.

Download Free Ebooks