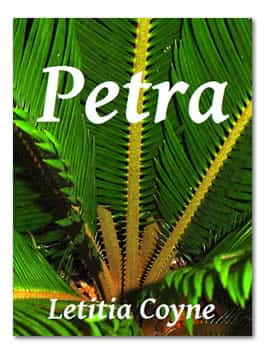 Petra
by Letitia Coyne
Aya grew up as a scavenger, trailing the Bedouin caravans. Bought from the arena as a young man, his new life as Sethos, the adopted son of a wealthy Roman merchant, is stained by the stigma of his past. Jaida was raised in luxurious slavery, destined to be a virgin oracle. When the fall of a dice brings her future into question, it is Sethos who must define freedom and slavery, life or liberty – for himself and for her. He has money, strength and cunning, and she has no more than her faith.
Click on the link below to start downloading this free ebook:-
Petra – 210 pages, 1126KB (READ ONLINE) – Click on the "Browse Online" blue button to read this ebook online. You need to register in order to download other formats (PDF, KINDLE, PRC, EPUB, HTML). Registration is free.
Items posted here are free at the time of posting. If you find they are no longer free, kindly notify us immediately through our contact form.
Readers Who Viewed This Post Also Viewed
No comments yet.

Download Free Ebooks